If there's one conference related to software documentation you should attend, it's Write the Docs. Ola Górska, Customer Education Specialist and Aleksandra Kacperczyk, Technical Writer, exchange their thoughts on the whole experience.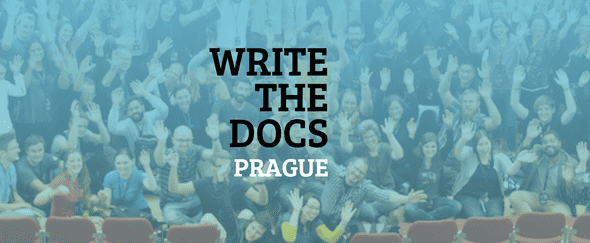 Aleksandra: Was that your first conference related to software documentation?
Ola: It was! I have to say, even though I was super-impressed with how the conference experience was recreated online, it was still a bit overwhelming. But I all the more appreciated that the organizers put interactional matters on record: things like 'the snowball rule' or 'the Pacman rule'. How was it for you? I take it that wasn't your first?
Aleksandra: It was my second conference this year – and ever – so I'm by no means a veteran. I didn't feel overwhelmed, although I had to get used to the platform, Hopin, as I've never used it before. It was rather intuitive and the onboarding went smoothly. Kudos to the organizers for taking care of first-timers so wonderfully. I especially liked the idea of Hallways, where you could hang out with other participants. All of this facilitated interactions between people.
Ola: Yes, I have to say I really liked the HOW of the conference. What about the WHAT?
Aleksandra: Content-wise, I was very satisfied. There was a great selection of talks, ranging from content strategy and case studies to technical SEO and feedback analysis. Most speakers really went into details, for which I'm grateful. I particularly liked the presentation on SEO, Making documentation discoverable in search engines, by Myriam Jessier. Surprisingly, at that other conference I attended, one of my favorite talks was also about SEO. Maybe it's a sign or something. 😂
Ola: To be honest, I was very excited for this talk too, and I'm actually still excited, because I missed it and now I'm waiting for the recording to become available.
Aleksandra: It's definitely worth watching!
Ola: I think this was the only frustrating thing for me at the conference: some speakers received so many questions that they had to organize a separate additional session to answer them all – the two talks I actually missed at the conference I missed because I wanted to attend additional Q&As with Abigail Sutherland and Karrissa Van Baulen. They both talked about managing knowledge bases taking into account usability and user feedback.
Aleksandra: I feel similar. The Q&A sessions could've been longer.
Ola: I found those talks super-inspiring and I would really like to implement some of their strategies into the way we manage our Help Center.
Aleksandra: Same here! I plan to re-watch the talks and come up with some action points for the LiveChat documentation. Did you have a chance to participate in unconference sessions? They were a great source of inspiration for me, and I have a few action points as well.
Ola: I did, although it was difficult to decide to skip main events to join the Unconference talks; but I'm sure this is just because it was my first time.
Aleksandra: True. Finding balance between watching pre-recorded talks and participating in real-time events was a struggle.
Ola: Tell me about the unconferences you attended, as I mainly joined the ones that were extended Q&A sessions for main talks. What acion points did you bring, if you don't mind sharing?
Aleksandra: First of all, it was an incredible opportunity to get to know fellow documentarians! We discussed different ways of gathering feedback on your documentation website. Some of them involved joining forces with UX researches in your company to come up with the best solutions, other suggested various analytics tools.
Ola: That really does sound exciting, I can feel my FOMO spiking. 😄
Aleksandra: Haha, tell me about it. Speaking of FOMO, part of this great experience was the fact that Poland and Prague are in the same timezone, so we didn't have to choose between sleep and participation.
Ola: Yes, that was fantastic. Would you say this conference was only for documentarians?
Aleksandra: Documentarians would profit from it the most, but it's also a great event for developer advocates, project managers, or even developers themselves.