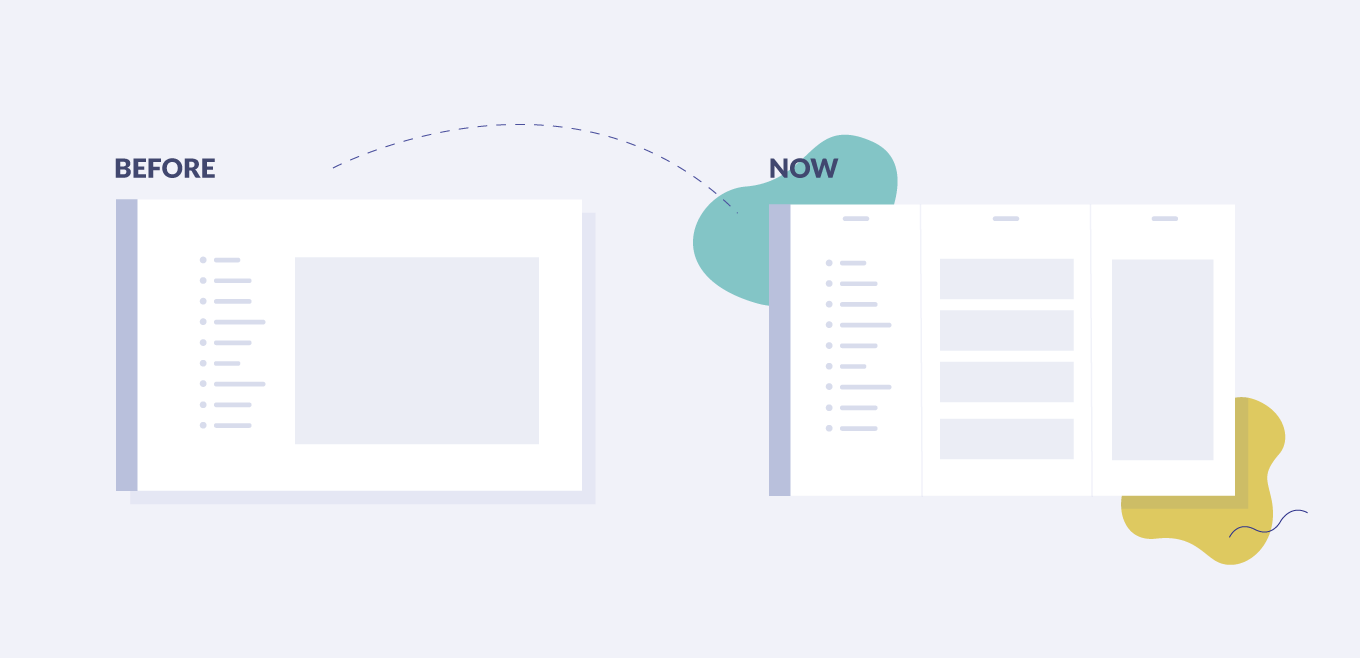 This post will showcase the upcoming design changes in your LiveChat's Settings.
Before we dig into that, the new Agents section is already available and includes:
Sortable Agents lists that can be ordered by Agent Name, Status or Group,
Group icons that make spotting members of a specific group much easier,
Agent emails available immediately on the list,
Cleaned-up agent details section.
What's more, we're also planning on adding a priority system within a group in a week or two. This will allow you to specify who gets the chats first.
You can check out the new look for the Agents section at any time by switching to the new design in your Profile menu.
What's going to change in your Settings
The biggest change you will notice is the new look for the Settings section, which goes in line with the recently released new Chats and Agents sections. Settings will be now more uniform: the side menu and the settings themselves will be arranged in columns.
Another change is the new Group selector. It's much better visible now and it should make it easier for you to configure group-specific settings.
We've also used this opportunity to rearrange some of the existing options a bit. A lot of new controls appeared in LiveChat over the years and they should now make more sense to you.
New Settings coming soon
As you can see, this is a much smaller update when compared to the recent changes in Chats and Agents. However, it lays the groundwork for some larger updates to Settings, which include new chat window configuration controls (available within the next couple of weeks).
We're planning on launching the new Settings section next week. As always, we'll let you know when the update is available via an in-app message.
We're also dying to hear more of your feedback! We're all very thankful for all the wonderful suggestions and comments you've already made. We encourage bombarding us with your takes on the design changes via the comments section below, by chatting with our support team, or just by dropping us a line at feedback@livechatinc.com.