LiveChat is a product that, among great ready-to-use services, also offers a robust API. It allows you to tailor the product to your and your team's needs even better. As we like to say - the sky is the limit!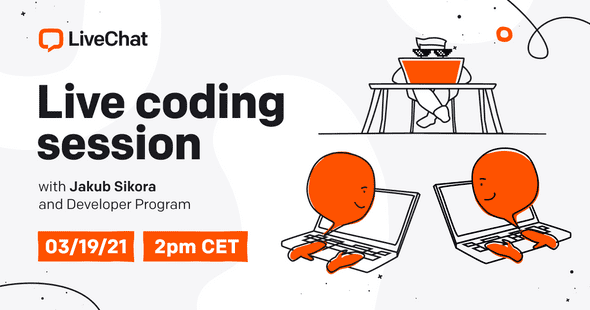 We're excited to invite you to a live coding session, where we will cover a couple of different API documentation areas. What we will be focusing on the most is implicit grant authorization flow for web apps. That includes Sign in with LiveChat flow and AccountsSDK, which you will be mastering during the session. In addition, you will also learn how to send rich messages in the chat.
We will help you understand how to build an app with our API and get the most out of it. Participating in our live coding will make it easier for you to complete your future projects. Submitting an app to LiveChat Marketplace is easier than you might think!
The session will take place on March 19, 2pm CET. Our host will be Jakub Sikora, accompanied by the Developer Program team. If you don't want to miss any updates on the session, join our Discord for Developers. It is also a one-of-a-kind opportunity to get to know other developers and brainstorm your ideas with them.
The coding part will be an extension to the app we created during the first part of our live coding session. If you are yet to familiarize yourself with it, we recommend checking it out here 👇.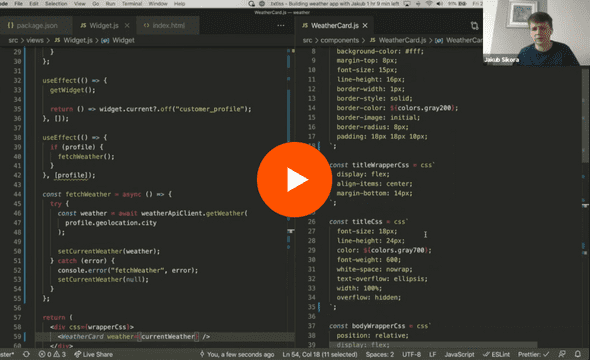 As a cherry on top, we will be giving away prizes for the first ten developers who complete the tasks given during our coding session. If you wish to know more about the rewards, visit the event website.
Don't miss out. We hope to see you there!
💡 See how SnapCall made it to the LiveChat Marketplace with incredible results >>