We know how hard it can be to find tools that make your daily work easier. It's often a case of experimenting, installing, uninstalling, and spending time reading loads of reviews on the internet. We can relate to that. We've been through that too. Yet, having an extensive customer base and getting their feedback allowed us to select the top-notch applications from the LiveChat Marketplace. Our customers love them, and so do we.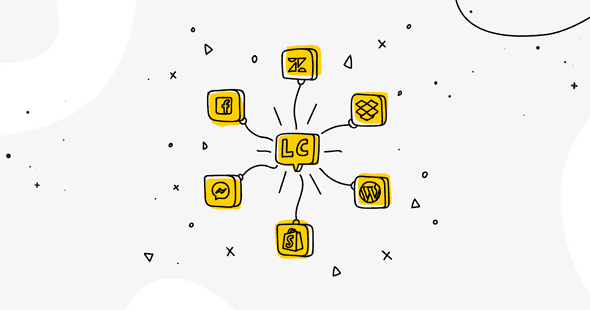 To ensure an even more seamless LiveChat experience, we've prepared a superb, thorough guide about apps that'll help kickstart your LiveChat journey and enhance your further day-to-day work. Integrations do make it better, and if you haven't yet tried them out for yourself, now's the time.
We've divided the integrations into easy-to-navigate categories. The applications available on our Marketplace are very diverse; thus we decided to cover different use cases that have proved to be useful both for us and our customers. What's also worth noting is that all the apps we've selected for the starter pack are free to use!
Wondering about paid apps? You'll absolutely get your money's worth with them. If you're already a LiveChat user, there's a possibility that you already know or use some of them. However, we still hope to surprise you with some of the recommendations! There are definite gems in our Marketplace that await you. Discover their full potential!
Wait no longer and check out the guide here.
💡 Learn how to build successful apps with the LiveChat Marketplace >>